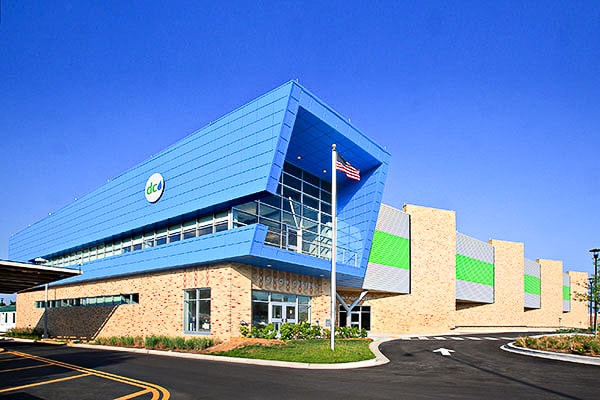 5000 Overlook Ave, SW, WASHINGTON
DC 20032
DC WATER NEW VISITOR CENTER AND WAREHOUSE
AUTUMN CONTRACTING, INC. / SUB- CONTRACTOR
GENERAL CONTRACTOR: RAND CONSTRUCTION
PROJECT NUMBER: 1F-12-006
AGENCY: DC Water and Sewer Authority
SCOPE OF PROJECT: New Roofing and Metal Panels
Installation of Hybrid Modified Bituminous Roofing System.
Exterior Single Skin Panel System
Exterior Insulated Metal Panel System
Interior Wall Covering Metal Wall Panel System
Solar Tube Natural Lighting System
Fully Vegetative Green Roofing System.
Standing Seam Metal Roofing System
Installation of Extruded Metal Louvers for Mechanical Walls.
VEGETATIVE ROOFING SYSTEM WITH SOLAR TUBE SKYLIGHT SYSTEM
Total 20,000 SF of Green Roofing System
Solar Tube Natural Lighting System
INSULATED METAL WALL PANEL SYSTEM AND CUSTOM METAL EXTRUSION TRIMS
Metal Insulated Wall system without exterior sheathing.
Custom Extruded Aluminum Exterior Trims.
Google Maps Street View
Project Gallery